The First Day of My life.
What is your best day of your life? This is mine. I have visualised it since I was a kid. Consciously. Although to forget in a way – to rediscover.
Woke up today at this beautiful spot we found yesterday on the camp4you app. We've been packing the last couple of days to move out of Tess's parent' vacation house in Cabo Roig. Amazing spot. Calm and peaceful. The perfect place to revitalize and relax. We've filmed a lot there, so I'm thinking about making a little 'This is Cabo Roig' video showing you how we've been living lately.
Before that though, we're going to edit the Viva2018 event VLOG we filmed at the annual three principles event we went to last month. Then I have some other freelance editing work do. On top of that, as you know we're slowly pre-launching our HomeFree Academy website.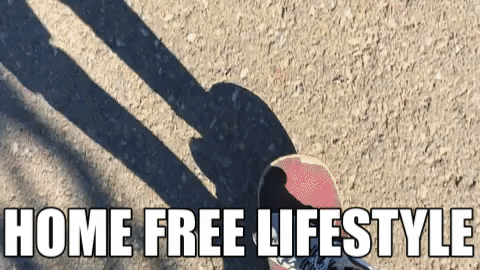 After doing our morning run just now, I took a huge dump on our portable toilet with a view I've never ever seen on a toilet before! Now we're cooking blueberry pancakes, vegetable wok and strawberry smoothie. HOT DAYUM!